Finally! Fantastic story in The New York Times! – R. T.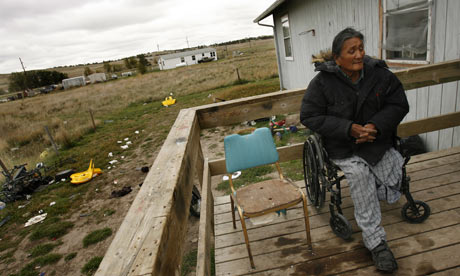 Many US Native Americans live in federally recognised tribal areas plagued with poverty, alcoholism other social problems. Photograph: Jennifer Brown/Corbis for The New York Times.
"The UN is to conduct an investigation into the plight of US Native Americans, the first such mission in its history. …
http://www.guardian.co.uk/world/2012/apr/22/un-investigate-us-native-americans
OTHER GREAT STORIES. CLICK AWAY!
http://www.nytimes.com/2012/04/19/us/vatican-reprimands-us-nuns-group.html?_r=1
http://www.bbc.co.uk/news/world-17675816
http://www.latimes.com/news/opinion/commentary/la-oe-weiner-youth-revolt-economics-20120411,0,6994951.story
http://www.huffingtonpost.com/2012/03/19/sagira-ansari-india-cigarettes_n_1361786.html