Worcester can use these cities' ordinances as blueprints for a Worcester Bullhook Ban! … Working to ban bullhooks in Worcester would make a great project for some classes in the Worcester Public Schools! 
What You Can Do
Contact us [PETA] for materials for launching a campaign to get bullhooks banned in your area.
From PETA.ORG …  – R.T.

It's Indisputable: Bullhooks are on the way out
Written by Jennifer O'Connor
Update: Just days after Oakland passed a law to prohibit bullhooks, Austin's City Council voted unanimously to have its legal counsel draft a bullhook ban. The ordinance is expected to be ready and voted on in the spring. Austin is poised to join other progressive cities, including Los Angeles and Miami Beach, Florida, in saying no to bullhooks. The day is quickly coming when circuses such as Ringling Bros. will no longer be able to hit and hurt elephants with these barbaric weapons.
Originally published on December 9, 2014:
The Oakland, California, City Council has voted to ban bullhooks! An emergency appeal from Emmy Award winner and elephant advocate Lily Tomlin, along with the support from hip-hop mogul Russell Simmons, former Oakland Raiders player David Carter, and AFI lead singer Davey Havok, helped to make it happen. It was a nail-biter that came down to the 11th hour, but PETA's relentless push and Tomlin's letter to City Council President Rebecca Kaplan urging her to condemn this cruel weapon resulted in a five to two winning vote.
"From one compassionate person to another, I urge you to see through the smoke screens and realize that at the heart of the issue is morality and compassion for another species," wrote Tomlin.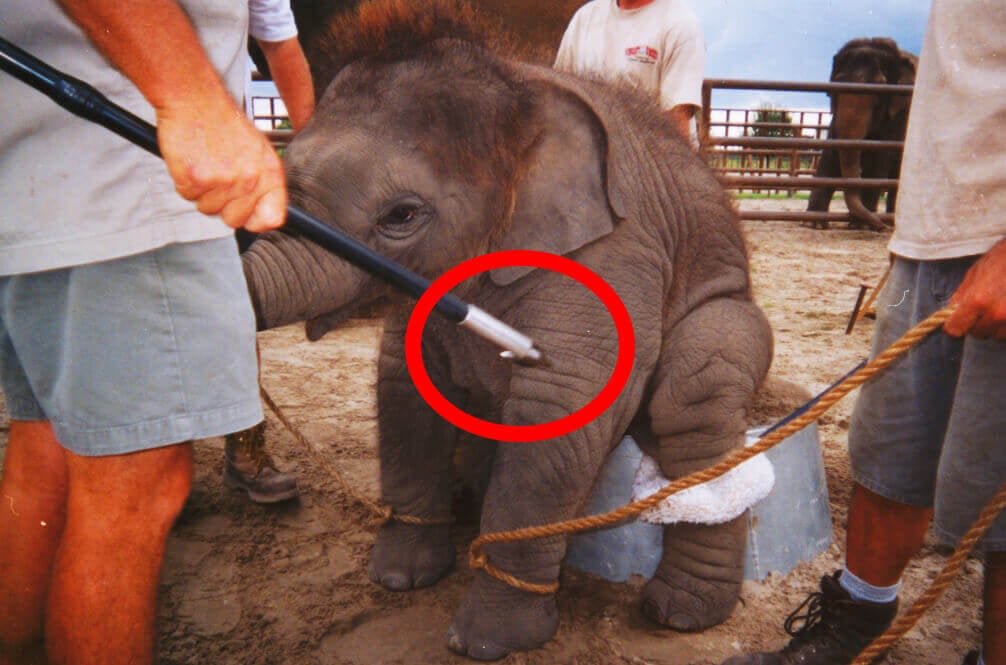 Bullhooks—heavy batons with a sharp metal hook on one end—are used to beat and jab elephants. Make no mistake about it: Bullhooks are weapons.
Ringling Bros. and Barnum & Bailey Circus, which has performed annually in Oakland, unashamedly defends the use of these devices. …
Read more: http://www.peta.org/blog/oakland-bans-bullhooks/#ixzz3LshuoHCV