No blood was spilled to make these Halloween yum yums! From the WONDERFUL folks at PETA.ORG! Click on the name of the treat/s to see recipe/s!      – R.T.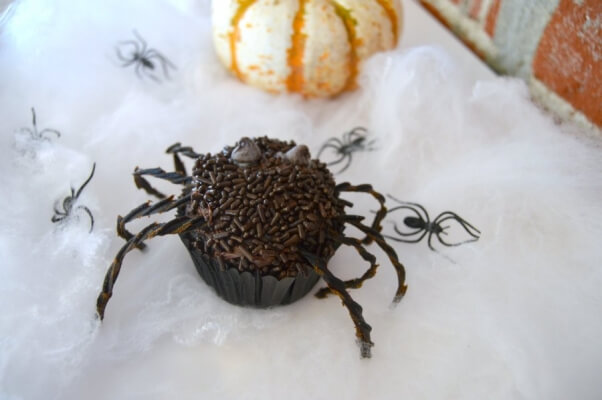 Wipe the cobwebs off your Halloween spirit and take some time to appreciate arachnids by making some spider cupcakes. Now that's livin' in harmony! Using black licorice for "legs" will literally spice things up and give this cupcake that eerie touch.
You don't have to be Mary Shelley to create this masterpiece—some vegan marshmallows will do the trick!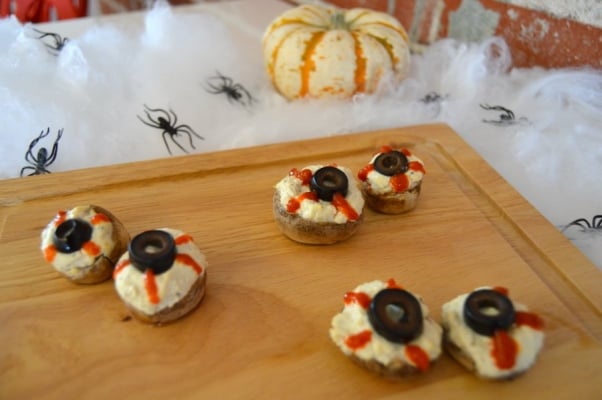 These are the creepiest hors d'œuvres ever! The blood on these plates isn't real, but the thought of gobbling down an eyeball can still frighten anyone. Yes, even flesh-eaters.
Beware: The longer you look at the faces, the scarier these cookies get.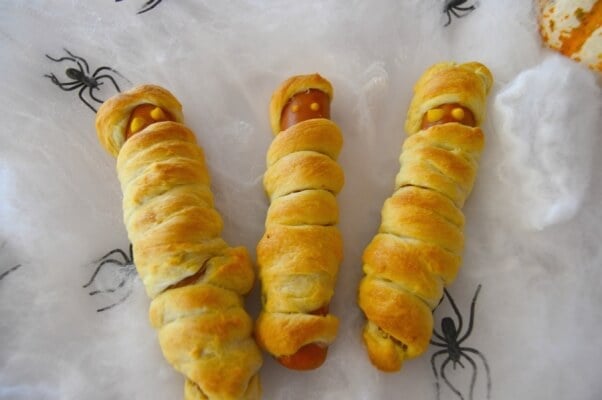 Nothin' dead to see here! Just some veggie dogs wrapped in the most delicious costume ever—crescent roll dough.
This is the perfect last-minute party idea, requiring only three ingredients that you probably have in your kitchen already: apples, almonds, and jam or some variation of nut butter.