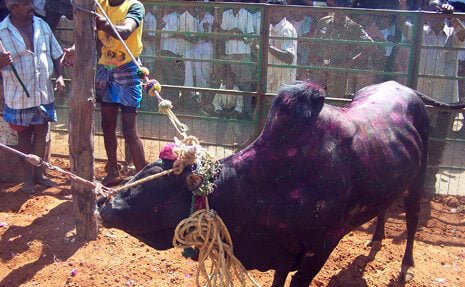 photo credit: PETA
A LANDMARK VICTORY FOR ANIMALS! The Supreme Court in India, has passed a landmark judgment banning bullock cart races and all performances of bulls throughout the country thanks to the work of Animal Equality India and other animal charities.
Read more by clicking on our ICTimes circus Face Book page to the right!
Remember! Keep checking in! Get educated! PLEASE get involved! Do it for the animals!!!!  – R. T.