From PETA.ORG. Cruelty-free fashion! No animals were  killed/harmed to make these adorable denim pieces…
Click on the UNDERLINED names, following the numerals, to order the clothing and to see more fall fashion!
– R. Tirella
Denim is a true-blue, all-American classic. It became popular in the 1840s among people mining for gold, who depended on the sturdy cotton weave to withstand all types of weather. Since then, it's made appearances in major fashion trends, from bell-bottoms to acid wash denim to skinny jeans.
Denim is always in style, and it's always vegan. That's our favorite part. Here are some ideas for how to wear it this fall, as the weather cools down: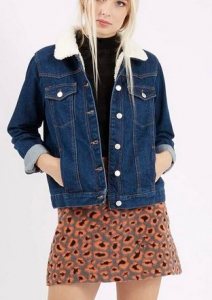 This jacket is 100 percent cotton, with a plush lining that can stand up to brisk fall weather.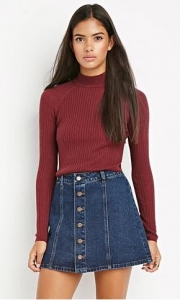 This A-line miniskirt would look perfect with a pair of thick tights.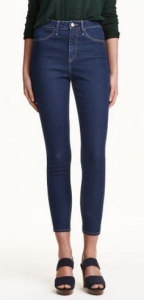 The 1 percent spandex gives these jeans the flexibility to make them super-comfortable.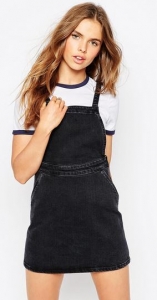 How cute is this pinafore dress? It comes in washed black, has adjustable straps, and would look fabulous if worn with a long-sleeve fitted shirt.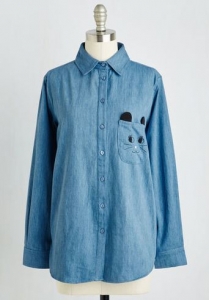 Keep kittens close to your heart with this loose-fitting, button-up shirt.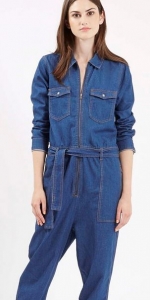 This looks so comfortable, we want it now. Whoever invented mechanic-chic deserves a genius award.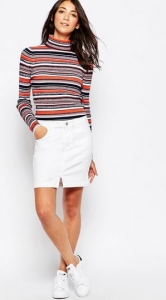 A white skirt may remind you of the '80s but just a touch—after all, it's not acid wash.
This light-colored utility-inspired shirt reminds us of those bright summer days as we fade into fall.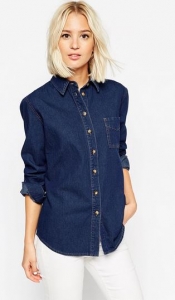 If you're looking for a classic button-up denim shirt for fall, this is it.
This trucker jacket is great for layering and has a nice fade at the shoulders. It also comes in a darker shade.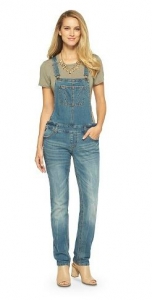 Did you get the memo? Women's denim overalls are back in style. Grab yourself a cute, affordable pair by Mossimo, available at Target stores.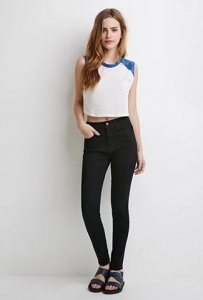 Why not invest in some black denim, too?
Now that you've chosen your favorite denim look for fall, add an outer layer to the mix with our recommendations forthe season's cutest vegan coats. Happy shopping!