From The Guardian.
Cold weather in India in pictures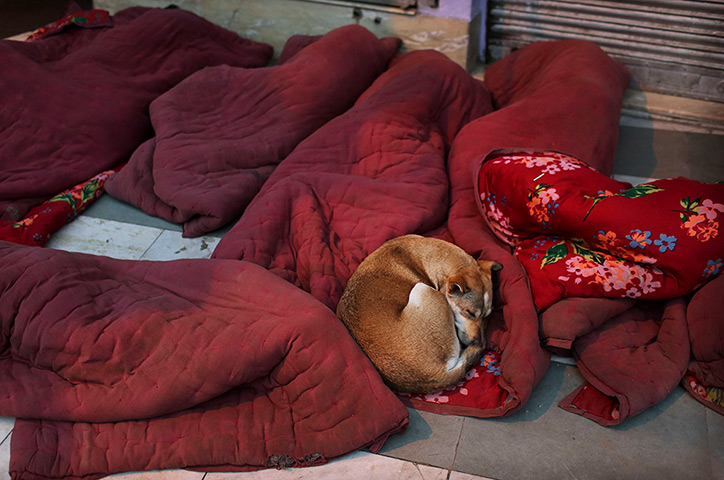 A stray dog sleeps beside laborers on a pavement in New Delhi
North India continues to face challenging weather conditions with dense fog affecting flights and trains. More than 100 people have died of exposure as the region struggles to cope with historically cold temperatures
to see more photos, click on link below.
– R.T.:
http://www.guardian.co.uk/world/gallery/2013/jan/08/cold-weather-india-pictures