Why "perfect"? Cuz all of 'em were made with LOVE – as in NO ANIMALS were killed/tested/harmed to create/make any of these products! Support companies that support animals!   -R.T.
From PETA.ORG:
CRUELTY-FREE VALENTINE'S DAY GIFTS FOR YOUR SWEETIE!
CLICK HERE to see ALL THE GOODIES!  
For the kid at heart, this package of 15 inexpensive temporary Valentine's Day tattoos will leave a lasting impression. Each tattoo comes in a red custom envelope and has "To:" and "From:" fields, so it can be sent to a loved one miles away.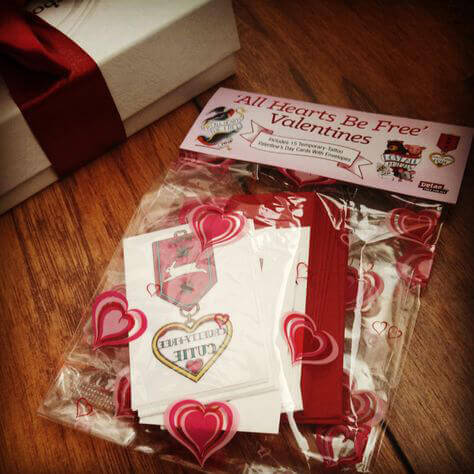 February is filled with frigid temperatures, so spending a date night snuggled up by the fireplace with vegan hot cocoa is a must. Dress up your drink with this heart-shaped vanilla marshmallow, which is partially dipped in organic dark chocolate and sprinkled with real strawberry flakes.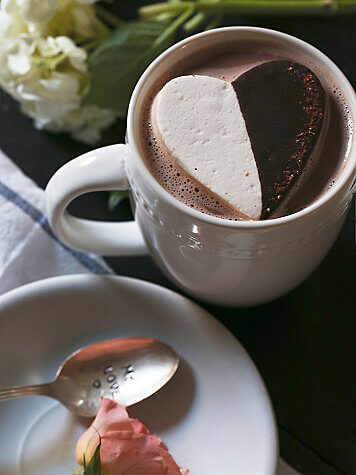 Warm up your hands and volunteer to give your lover a sensual massage—with cruelty-free oil, of course. You'll have him or her melting in the palm of your hands—and smelling great!