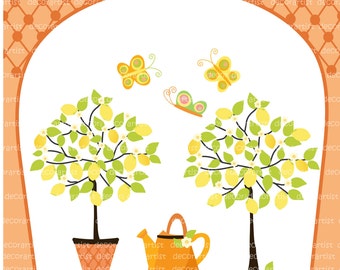 By Sue Moynagh
The Union Hill area of Worcester has been declining for decades. There have been efforts to patch up pockets of deterioration from rehabbing old three deckers to repaving streets and sidewalks. Many of us are aware that the health of the neighborhood affects the health of its residents and vice versa. It becomes a vicious cycle that has to be broken. The City of Worcester has become aware of the problem and is now taking action. The Union Hill neighborhood of Worcester has been made the focal point for investment and revitalization. There are several initiatives that have been developed to improve the health and growth of this historic community, taking a holistic approach to "curing" the patient…my home!
I want to focus on three of these initiatives. The first is the "Union Hill Health Impact Assessment" developed over the past year through a number of community- engagement meetings. All aspects of community health are included, along with recommendations for action. The second one, "The Greater Worcester Region Community Health Improvement Plan" will focus on actual health issues of the residents of this neighborhood. The third is a streetscape improvement plan developed over a number of years but is being put in place thanks to City Manager Ed Augustus.
At first, I was leery about these projects. Too often surveys and studies are conducted, data and statistics compiled into a report that is pored over by officials and social agency workers. These reports are then left to gather dust on some shelf. Would this be the same? Apparently, these initiatives will use the data and statistics to address the health problems of Union Hill and then use the outcomes to improve the health of all Worcester communities. I want to describe just what these reports are and how they will benefit my community.
Union Hill Health Impact Assessment
The Union Hill Health Impact Assessment was released in November, 2013, after a series of community scoping sessions. These sessions, hosted by Worcester Academy, were initiated by the Worcester Division of Public Health and conducted by Project Manager Zack Dyer, MPH. The lead writer of the report was Karin Valentin Goins, MPH. All aspects of a healthy community were discussed. We were asked how we feel about six "Determinants": Community Violence, Social Cohesion, Housing Safety, Traffic Safety, Park Access, and Physical Activity. Also incorporated into this report was a resident survey conducted over the summer by Oak Hill Community Development Corporation.  Some of the information was actually surprising, but much of it just reinforced what residents have known for quite some time.
One eye-opening statistic was the fact that 28% of the residents of Union Hill are disabled as opposed to 24% of Worcester population as a whole. Approximately 25% of households have no vehicle in comparison with Worcester overall (16.2%). Another shock was the high rate of pediatric asthma in local schools- Union Hill School 27.7% compared to Worcester average of 11.7%. As I stated, some facts do not surprise me. Our crime rate is higher that that of the rest of Worcester, we have the highest rate of traffic accidents involving pedestrians, and not quite half of the residents are employed. The economic statistics are not surprising. In Union Hill, 30% of households are below the poverty level, and a shocking 60% are below the 200% poverty level! We have little green space and limited tree canopy, and the few parks we have are overburdened.
Efforts are already being made to improve the safety of Union Hill. There is now a police district in the community, guaranteeing a quick response when trouble occurs, plus a police presence that makes people feel safer. ShotSpotter is now in place and it is working. The Department of Inspectional Services, along with Fire Department personnel are conducting sweeps of the properties within Union Hill. Problems are identified and being addressed, such as overgrowth of brush, litter, faulty fire alarms and carbon monoxide detectors, and other health or fire hazards. Oak Hill CDC and the City of Worcester are working to reduce foreclosure rates and provide assistance for improvement of homes. What is the connection to health? High crime, litter, poor sidewalks, and poor living conditions are stressful. Stress creates or exacerbates health problems, both physical and mental. When you are afraid to leave your home, you do not exercise. Bad sidewalks lead to accidents. Poor housing stock is depressing and demoralizing. This study will provide data to drive future work by all city departments in making the Union Hill Initiative a success. Methods used here will be refined and used throughout Worcester.
Greater Worcester Community Health Improvement Plan
This plan actually envisions creating a healthy Worcester region because it includes Shrewsbury, West Boylston, Holden, Leicester and Millbury. It is a partnership between the UMass Memorial Medical Center, Common Pathways, the Central Massachusetts Regional Public Health Alliance and Worcester Division of Public Health. What does this have to do with Union Hill? The University of Massachusetts Medical School's Prevention Research Center, along with community partners have chosen Union Hill as a pilot to develop methods to encourage disadvantaged families to make better lifestyle choices, especially in regards to nutrition and exercise. Community input meetings have been held since 2012, and five "domains" of health were identified. The first domain, "Healthy Eating and Active Living" will identify methods to "create an environment and community that support people's ability to make healthy eating and active living choices that promote health and well- being." A federal grant of $4.4 million will enable researchers to come into Union Hill, and work for the school year with families from Union Hill and Grafton Street schools.
There are actually two programs that will be put in place. The first is a Mass in Motion program that will encourage children to walk more, and seek to allow school playgrounds to be opened up after school is out for neighborhood kids to play and get more exercise. There is also an initiative to make fresh fruits and vegetables available in corner stores. More community gardens will be open for allowing residents to grow their own healthy produce.
The second program will collaborate with community partners and agencies such as Oak Hill CDC and Friendly House to connect families with resources and services. Beginning with the coming school year, family members will be measured for weight, BMI and other indicators of health. They will be educated about nutrition, selecting and preparing good foods, and exercise. Incentives will be given for participation in the project. Union Hill School will use intervention methods recommended by the researchers, while Grafton Street School will develop their own methods to work with families. Results will be compared at the end of the year.
The Providence/ Harrison Streetscape Improvement Project
I feel that this project will play a role in Union Hill health by making the gateways into the community inviting and safer. The plan was discussed at a meeting held at Oak Hill CDC on Tuesday, June 14. Although there were concerns expressed by residents about the changes in parking ordinances, the plans for streetscape were very positive. Better sidewalks will encourage people to get out, play, walk and socialize. Street tree plantings would be especially advantageous for residents. Not only do they provide shade for walkers, they also provide environmental benefits such as pollutant removal, noise reduction and flood control. Crosswalks will be improved and curb extensions will make it safer for pedestrians and drivers. Of course, ADA compliant curb cuts will be constructed. The goal will be to make Union Hill inviting to newcomers, especially first time homebuyers. The work will begin in July and gradually will extend throughout Union Hill.
I see these initiatives as positive first steps in improving quality of life and health for my neighborhood. The problems that contribute to poor health in the community and its residents have been recognized, and now will be addressed by a number of approaches. I would like to see other efforts made, such as economic investment and job creation. Better income allows better choices for improving lifestyles. I hope the city officials and public health researchers will continue to engage residents in improving the health of Union Hill and its families. If so, Union Hill will be restored to its rightful place as a vibrant, healthy and welcoming community.