From PETA.ORG.       – R.T.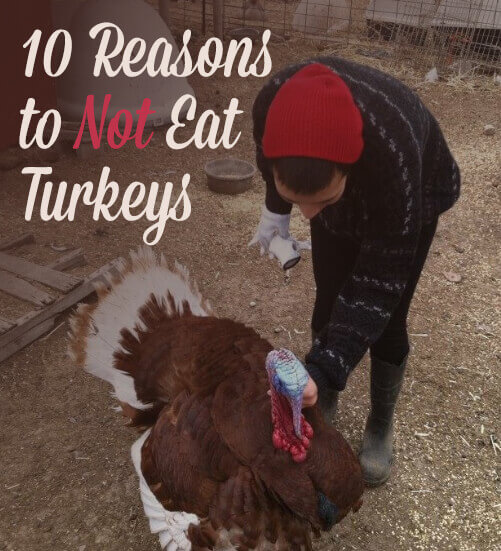 Pardon me, pilgrim! This Thanksgiving, how about ditching the dead bird? In today's farming system, beautiful, inquisitive, intelligent turkeys endure lives of suffering and painful deaths. Here are 10 good reasons to carve out a new tradition by flocking to vegan entrées, along with some scrumptious holiday cooking tips and recipes—and thankfully, none of them require stuffing anyone:
1. Personality Plus
Turkeys are "smart animals with personality and character, and keen awareness of their surroundings," says Oregon State University poultry scientist Tom Savage. The Atlantic article "Consider the Turkey" reports that researchers "have found that when an individual turkey is removed from his flock, even in domesticity, he'll squawk in obvious protest until reunited with his posse." They relish having their feathers stroked. They dance when reunited with a person they recognize. Anyone who spends time with them at farm sanctuaries quickly learns that turkeys are as varied in personality as dogs and cats.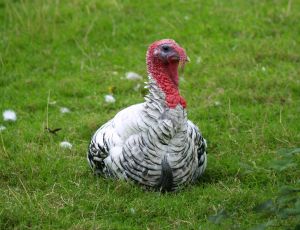 2. Let Them Give Thanks, Too
The natural life expectancy of turkeys is up to 10 years, but on factory farms, they are slaughtered when they're just 5 months old. In nature, young turkeys stay with their mothers for the first few months of their lives. Since Thanksgiving is a time to take stock of our lives and give thanks for all that we have, let turkeys give thanks, too, by keeping them off your plate.


Read more: http://www.peta.org/living/food/top-10-reasons-eat-turkeys/#ixzz3JPvDn0J2