In the country!  (I got lost driving up) Multigenerational! (I want a kid, but not a baby/toddler. They are so … helpless. For me: A brash, wicked-smart 10 year old boy. I'll let him grow his hair long! He'll have his own dirt bike!) Vegetarian buffet before the ice cream birthday cake (not vegan – shame on us) and strawberry rhubarb pie The lovely hostess (so funny and smart!) gave me a ton of veggie lasagna to take home, some of which I am devouring now, for a late breakfast:
(Can you tell I make lousy coffee and tea? Note: the Keurgig machine and the 123,987,664 K cups! TOTALLY Rose-proof!)
All the food at yesterday's birthday party was deelish – and vegetarian! Beautiful salads, so healthy … My friend's vegan meatballs are the tastiest meatballs in the world! It is such an easy recipe, too. I am asking her to email it to me, so I can share it with you!
Why kill a living being just to eat its flesh? Steak. Gak! I haven't eaten any since high school. I became a veggie-lover after living in a kind of hippie vegan commune in northern New England when I dropped out of college for a year, years ago. The place changed my eating habits FOREVER. I can't believe I haven't written a few columns about my experiences there!
Why support the animal concentration camp that is American factory farming? This country lags so far behind Western Europe in farm animal care. Many countries don't even want our hormone-, anti-biotic-laden meat/poultry exported to their shores. Can't blame them. Sick animals reflecting a sick, hyper-violent farming culture.
CUT BACK ON YOUR MEAT and POULTRY! MAKE OUR LEADERS IN CONGRESS AND IN OUR STATE HOUSES CHANGE LAWS THAT PERTAIN TO FARM ANIMALS. There have been some small but significant changes in the laws: cage size, stalls that let an animal turn around …Watch a couple of movies about AMERICAN FACTORY FARMING and learn and … have your heart broken.
Reject it all …
To help YOU change your life …
– Rosalie Tirella
************
From PETA.ORG:
Want to get started right now? Check out info on how to go vegan, onmaking the transition, a two-week meal plan, and a list of accidentally vegan foods (some of your favorite snacks might already be vegan)!
Here are some other great resources to help you transition to a compassionate lifestyle:
Learn what to buy, what to eat, and where to eat.
Browse hundreds of free recipes.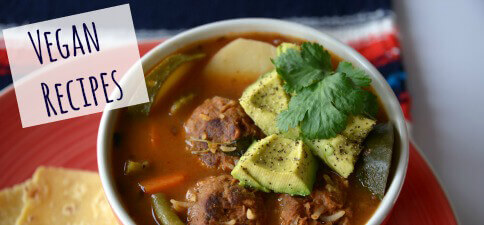 Know someone who is looking to make the switch but needs a little assistance?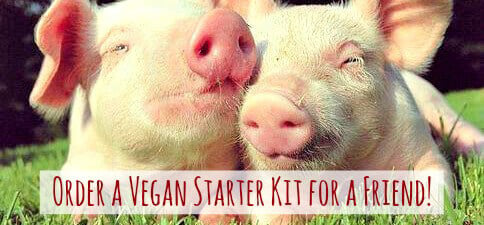 All fields in bold are mandatory.