FROM PETA.ORG …
Hanukkah is the festival of lights, and it's also a festival of oil. For this holiday, Jews celebrate the miracle of a tiny bit of oil lasting eight long nights with family gatherings, food, and games. Observers whip up dishes such as potato pancakes and jelly donuts and play dreidel, spinning for a handful of gelt.
Get into the Hanukkah sprit with the following delicious vegan dishes and cruelty-free holiday gift ideas:
Actor and mother Mayim Bialik has the perfect egg-free recipe for you.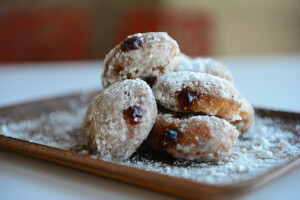 You can go with a classic savory latke, or make sweet potato latkes for a fun twist—egg-free, of course! Serve your latkes with applesauce and store-bought dairy-free sour cream, or make your own.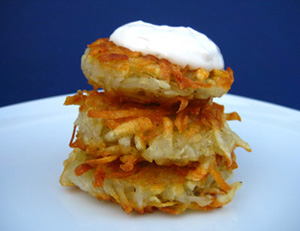 Let the kiddos spin the dreidel and enjoy these dairy-free chocolate treats as prizes or gifts.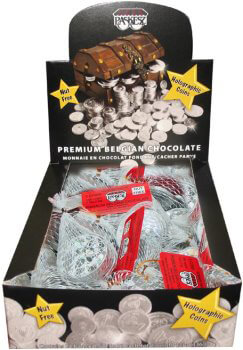 Read more: http://www.peta.org/living/other/vegan-hanukkah/#ixzz3Lay0ugnC