From PETA.ORG … Click on the blue text to see the information!
1.   Succulent main courses: There are plenty of ready-to-eat choices, but PETA's pick is Gardein's new Savory Stuffed Turk'y. Other flavorful options include Turtle Island Foods' Tofurky Roast and Field Roast's Celebration Roast.
2.   Veganize the classics: You can easily use vegetable stock, vegan margarine, and unsweetened soy milk to veganize family favorites such as stuffing andmashed potatoes with gravy. In bread and savory dishes, use Ener-G Egg Replacer instead of eggs, and in sweet baked goods, use apple sauce or bananas. Refer to these articles for more specifics on replacements for dairy products and eggs.
3.   Divine desserts: Decadent nondairy, egg-free desserts from New York City's famous Candle Café are now available at most Whole Foods Market locations. If you purchase all four varieties, I only wish your guests the best of luck as they struggle to choose between Chocolate Mouse Tart, Raspberry Linzer Tart, Vanilla Cheesecake, and Chocolate–Peanut Butter Tart. If there isn't a Whole Foods near you, make your own vegan desserts at home.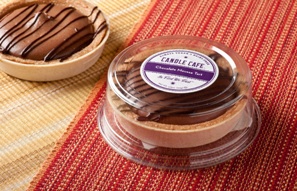 4.   Cruelty-free cookbooks: If you choose to whip up your own vegan dishes, I recommend picking up The Kind Diet by vegan Alicia Silverstone orThe New York Times bestseller The Conscious Cook by vegan chef Tal Ronnen.